Moving and Storage Services
Get Your Free Fast Quote!
Choose Von Paris for Your Moving and Storage Needs
Von Paris Moving & Storage operates a state-of-the-art, 100,000-square-foot warehouse equipped with climate control and advanced warehousing equipment. Along with our standard moving services, we provide secure, affordable, in-transit storage for residential and commercial customers. 
We are also proud to be accredited by the Better Business Bureau with an A+ rating, so you can trust that we can get the job done professionally and safely. Von Paris is a registered professional moving company specializing in reliable transportation and storage of personal belongings, and we meticulously document all items to track them properly.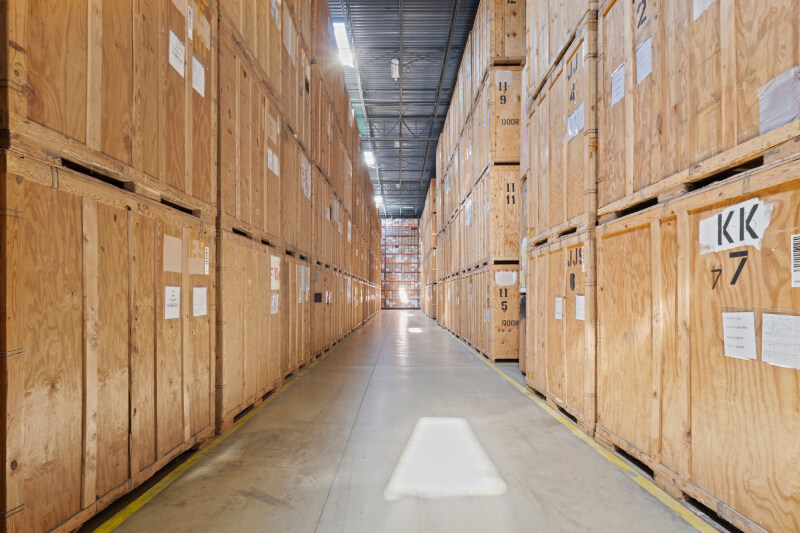 When time is an issue, our storage services are an excellent solution. "Storage in Transit" is often used when relocating out of state. Our secure, convenient storage facilities can house your belongings if you're moving locally or long-distance and your new home isn't yet complete.
Von Paris is in the North American Van Lines network and operates on a global scale. In contrast to independent movers, our warehouses are members of the North American agency family. These institutions must all meet national standards for safety, cleanliness, and insurance.
At the Von Paris facilities we have highly-skilled movers ready to maximize the value of your commercial business with secure, quality storage and digital asset tracking. For your business storage needs we offer:
Storage asset management
Trade show exhibit storage
Asset management
Document management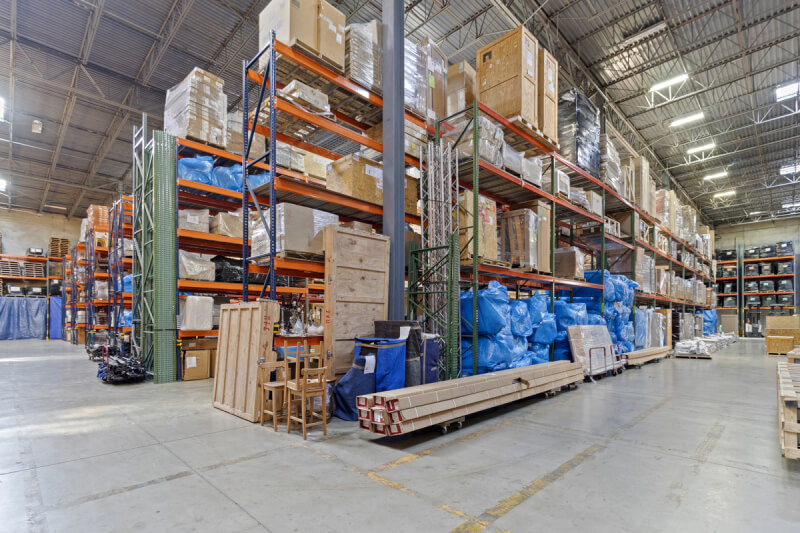 With Von Paris vaults you now have storage wherever and whenever! Cleaning out the basement? Finally renovating the kitchen? Just want some extra space? Our steel-framed vaults are weather resistant and can be locked to ensure your goods stay safe and secure.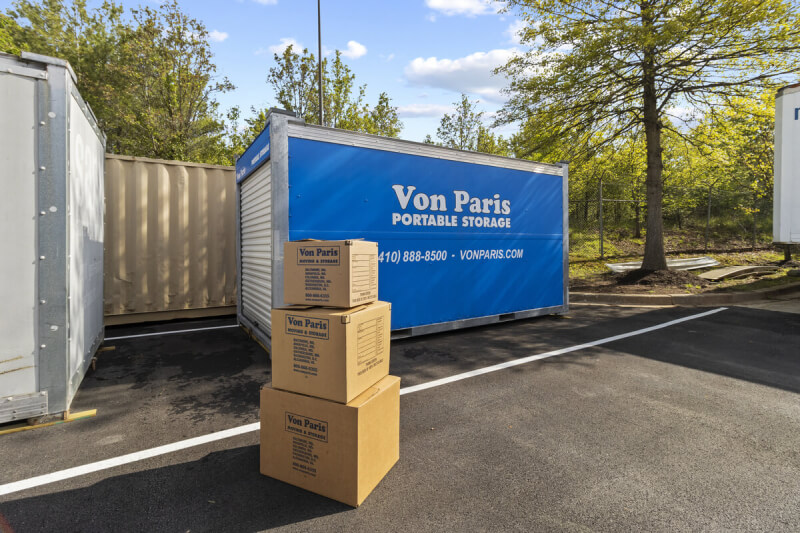 No need to load a truck and rent a storage unit – with Von Paris vaults we bring storage to you! Your vault will be kept safe and secure in our state-of-the-art storage facility. Need climate-controlled storage? Great – just let us know. Don't feel like loading it yourself? Von Paris can have an expert moving crew help load your vault on your schedule.
Not sure how long you need your vault? No problem – with our flexible plans you can have your vault on-site for as little or as long as you'd like!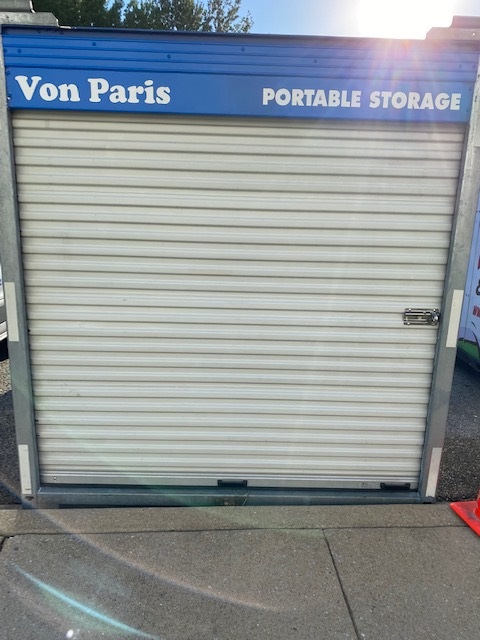 Secure Document Management
from Von Paris Moving and Storage
Von Paris Records Management offers comprehensive document management services to enterprises, including indexing all files and barcoding them for tracking history and security. Our document management services are available to store your paper and digital files for short- and long-term periods.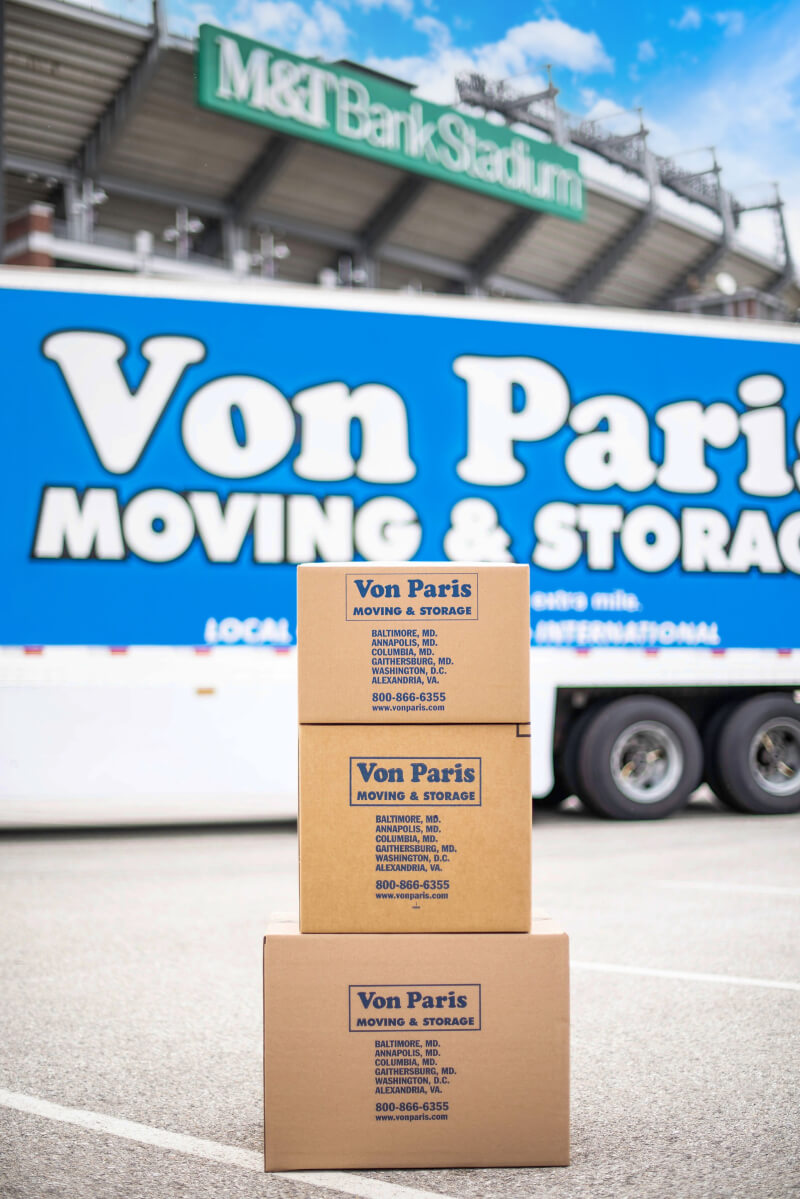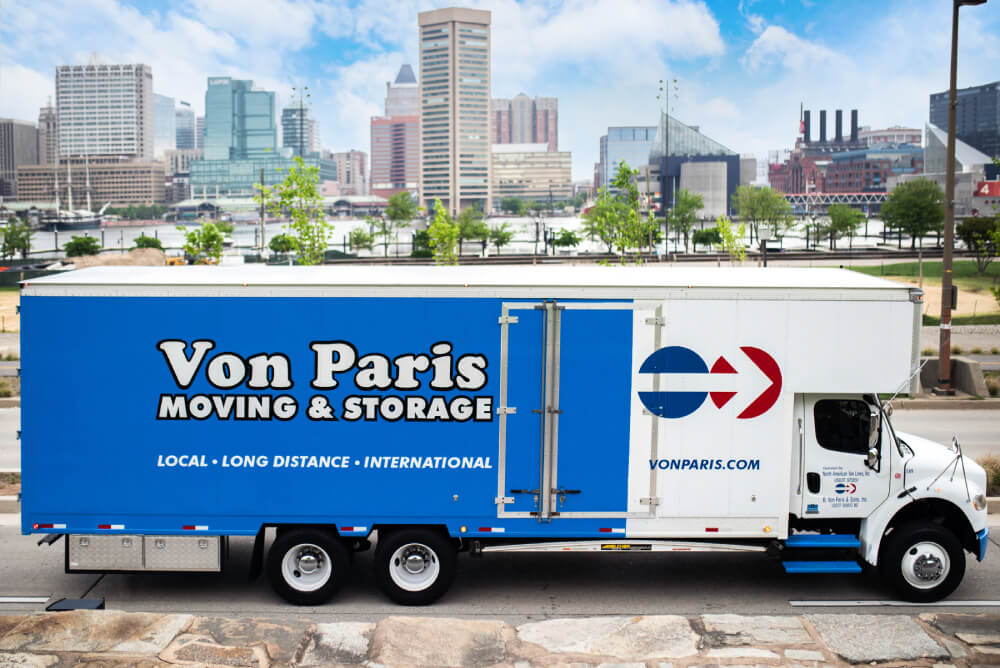 Pickup and Delivery
Von Paris Records Management will store your documents and grant access to them only to authorized personnel upon request. We will deliver the requested documents to your company the following business day.
Security
Von Paris Records Management is available 24 hours a day, seven days a week, to ensure the security of your documents. Our video-monitored facility allows only authorized personnel access, and the locations of your documents are saved on our secure server.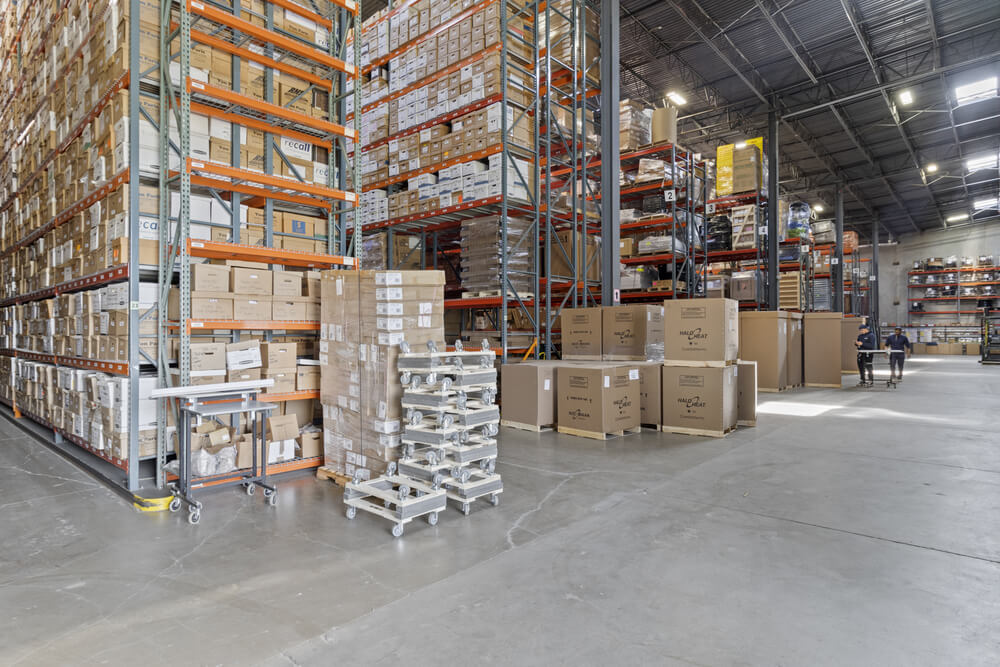 Tracking
Von Paris Records Management uses barcodes on your records to assist you in tracking them down while they are in storage. Every interaction with your file or box is tracked, including the initial pickup, file, or box access, return to storage, and destruction. This increases the file's security and organization.
Von Paris Records Management keeps track of the activity and location of each record in our system. We can generate detailed reports tailored to each client's requirements. Our Von Pars Records Management is a more cost-effective, secure alternative to public storage. Off-site record storage frees up expensive office space, resulting in lower monthly operating costs. We have invested significant time and resources to stay current on records industry technology.
Barcoding and scanning provide your workers with up-to-date information about your boxes and files, such as who was last in possession of them, when they were gone, and when they were returned. Our invoices detail the costs associated with each department, service type, and individual work order. Our secure facility is monitored 24 hours a day to prevent unwanted access and to ensure fire safety. Our climate-controlled facility can store microfilm, microfiche, and CD-ROM records.
Historically, a well-maintained document management program included secure data disposal. Von Paris reduces unnecessary storage costs and the risk of theft by retaining information beyond the permitted retention period. The Document & Media Shredding section at VPRM offers secure document and media destruction solutions customized to your organization's needs. Our secure shredding and destruction methods are designed to ensure that your business complies with federal and state regulations such as FACTA, Sarbanes-Oxley, HIPPA, and Gramm-Leach-Bliley.
Von Paris Records Management is environmentally friendly. After shredding, all paper is pulverized and recycled. Our method of destruction is closed loop. We can track the chain of custody for your data using a defined and controlled process. Accepted and destroyed materials are issued a certificate of destruction detailing the date and method of disposal.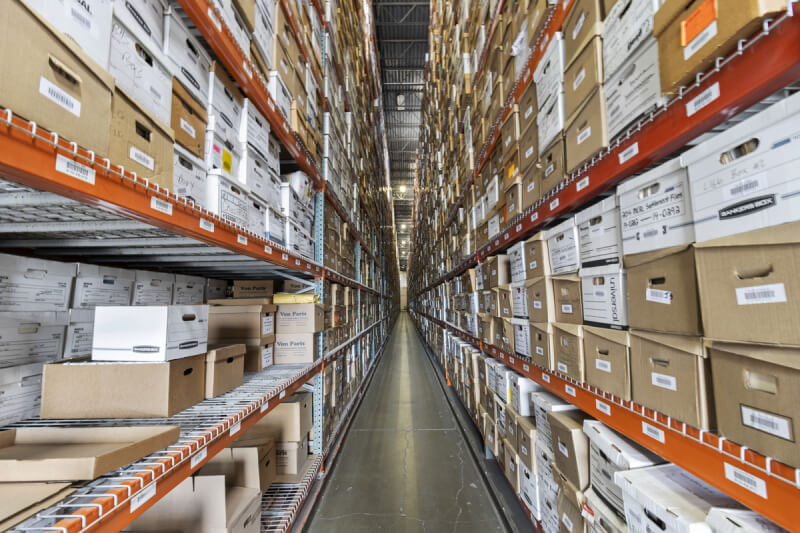 Thanks to Von Paris our move was easy. We sold our house quickly so we needed to put our stuff in storage and then have it delivered to our new home a few months later. Von Paris handled all of our needs with the professionalism expected from a moving company and our things came out of storage unblemished. I will gladly use them again.
I just wanted to take a moment and let you know that I had the most wonderful mover this morning assist in delivering the contents of my storage unit. Incredibly capable and respectful, I was alone at home and as a young woman it can be scary knowing you have to let a stranger into your home, but he was so professional, and I was at ease from the moment I met him. Thank you for sending out a great mover, it makes all the difference!
I contacted Von Paris about our move from a home into an apartment. From the person who answered the phone all the way to the end of the move… they were all excellent. I can't say enough good things about this company. The three guys that moved our stuff were considerate to our things. They moved the stuff that was marked fragile with kid gloves. I would hire them again in a heart beat.