Von Paris's Awards & Testimonials
Relax! You're Moving with a Winner!
When it comes to selecting a moving company, quality service and excellent performance are "must have" requirements for most people. But finding a moving company that truly believes, and demonstrates, its commitment to providing excellent service and a high quality moving experience is another matter.
Maryland-based Von Paris Moving & Storage has been selected as the 2019 – 2020 GOLD MEDAL Pursuit of Excellence Award Winner by both North American Van Lines and the North American Movers Association Quality Committee. The Pursuit of Excellence program recognizes Von Paris's world class achievement, measured by key moving industry metrics, including outstanding customer satisfaction scores, exceptional sales growth, on-time service performance, and best in class safety ratings.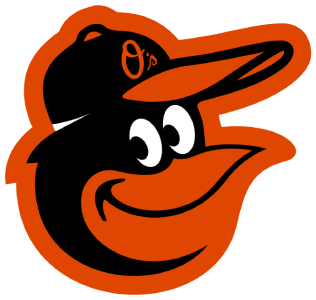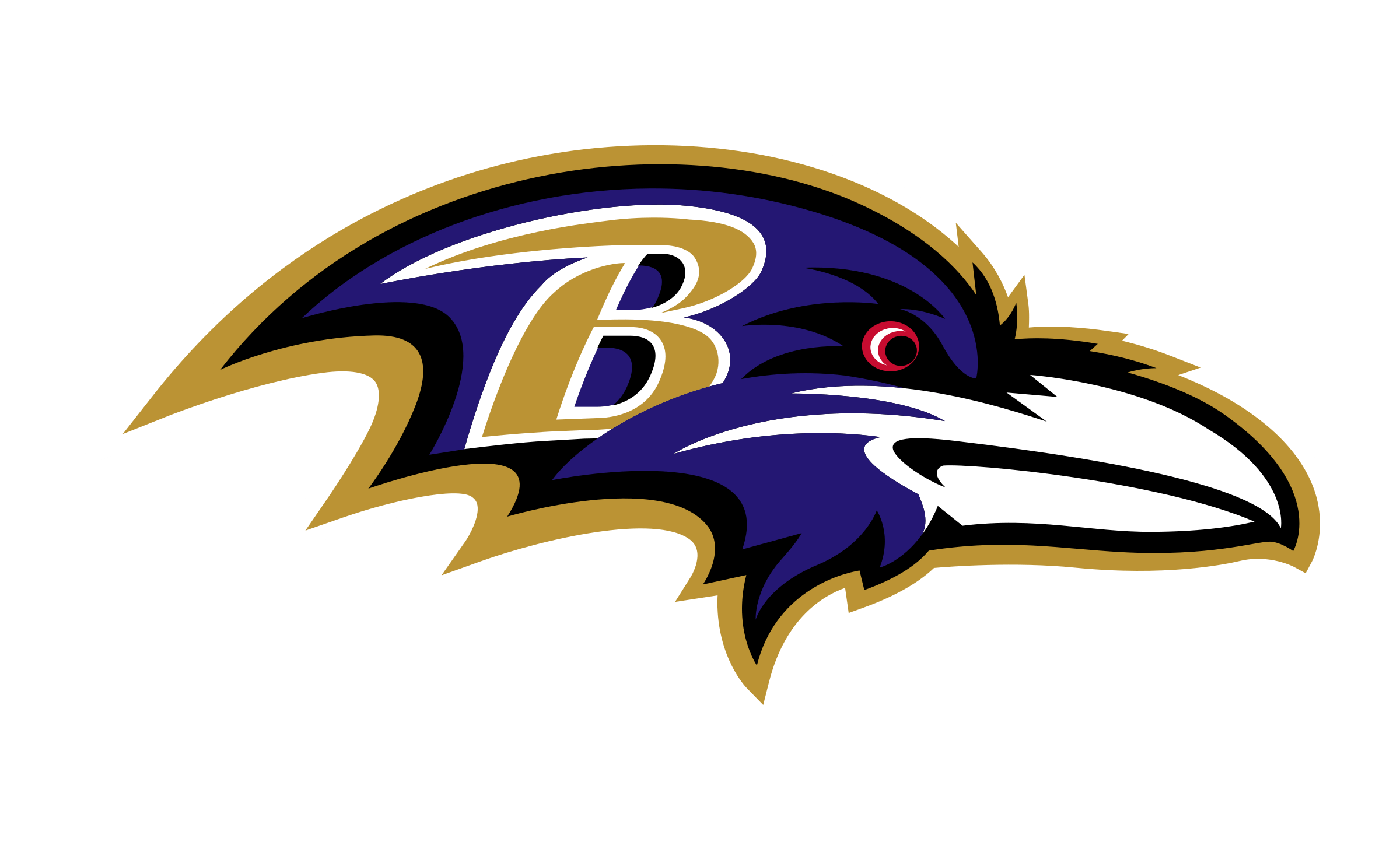 Von Paris is THE. BEST. From the sales rep assessing our stuff, to the move to storage and back to our new home, everything went so smoothly. Hopefully we are in our forever home and won't have to move again, but if we do have to move, we will definitely use this company.
Judy and the rest of the Von Paris team were great to work with from start to finish. Judy was responsive and extremely helpful in helping us figure out our needs. The delivery team was super friendly and fast. We cannot wait to continue using them.
I contacted Von Paris about our move from a home into an apartment. From the person who answered the phone all the way to the end of the move… they were all excellent. I can't say enough good things about this company. The three guys that moved our stuff were considerate to our things. They moved the stuff that was marked fragile with kid gloves. I would hire them again in a heart beat.
I had such a wonderful experience with Von Paris Moving & Storage. This was my first time using a moving company and I asked for quotes from four different places. Von Paris was by far the most responsive, professional, and affordable. Mark came to my home to do a walkthrough and was great about explaining everything in detail and answering all of my questions. The next step was for Angela, my dedicated CSR, to reach out and explain all of the details of my contract and to walk me through next steps. Moving day arrived and Ken and team were prompt, professional, and courteous. I can't say enough good things about my experience with this company. Hopefully I won't be moving again anytime soon but if I do these guys will be the first ones I call!
My grandpa passed away end of November this year and leaving my grandma by herself in Maryland! They did an amazing job, taking care of everything for me. Treating us like there own family and taking care of all the items that needed to be packed up and moved back to Wisconsin so we could take care of my grandma. They were professional when needed, but also made us smile and laugh in our darkest days! I would absolutely recommend them to ANYONE!!
I contacted Von Paris about our move from a home into an apartment. From the person who answered the phone all the way to the end of the move… they were all excellent. I can't say enough good things about this company. The three guys that moved our stuff were considerate to our things. They moved the stuff that was marked fragile with kid gloves. I would hire them again in a heart beat.
Used VonParis moving to move from a single family home to an apartment. From the very beginning, they were responsive and very helpful. My move coordinator was excellent in communicating what was going on and how things would proceed. The movers were excellent. They were very careful, helpful, and worked very proficiently. VonParis Moving made a very stressful time easy and straightforward. I cannot recommend them enough.
I've been through almost 20 moves across the country and around the world…Von Paris made this move as pleasant as possible in this tough Summer moving environment! From pickup to delivery the Von Paris team was pleasant and professional! Of special note was Deb, my move coordinator! From beginning to end, even beyond delivery, Deb kept me fully informed—I was especially pleased she worked a delivery date around my travel schedule. Deb was also extremely helpful in making me aware of contract details that made delivery delays more palatable. While I was pleased with everything except the delivery delays, Deb is the specific reason I'll use Von Paris again if the occasional arises and will highly recommend them to my friends and associates.
"Fantastic move experience. We used Von Paris to both pack and move from Baltimore to Boston. Everyone we dealt with, from our move coordinator to the driver and movers, were professional, courteous, and handled everything that came up (and there were some doozies – our former house was old and had some very steep stairs!) with patience and care. 100% would recommend Von Paris to anyone."
Love working with Von Paris Moving! They are professional, timely and a pleasure to work with!
Von Paris was on it. Great communication, fast responses, easy to pay. Made the hassle of moving much less worrisome.
Excellent customer service. I have to say I was breath taken on how they secured my stuff. Safety of customers furniture is there number # 1 concerned. I was very satisfied And impressed. Highly recommend.
I recently contracted with Von Paris Moving & Storage to help me with a move of household items from the DC area to a remote part of the US. From the very beginning of the process, I was very impressed with the incredible customer service, responsiveness, and great care that Von Paris offered. I wasn't familiar with the remote visit to identify items that needed to be shipped, but Link was right there assisting me the whole time with preparing a remote inventory. If I had a question, he was glad to help – answering emails and phone calls the same day! Deb-b was my move coordinator – she was incredible, too! She, too, offered constant attention and care – ALWAYS providing updates, explaining next steps and very attentive to what was needed for such a complex move. Packers and movers on both sides (pick-up/delivery) were super nice and efficient. Everything arrived safely! As previously mentioned, move required coordination that included smaller trucks and 'out-of-the-way' navigation. Again, Von Paris was exceptional with every step! I don't have time to provide many online reviews, so I just focus on those companies and people that exemplify selfless service and go out of their way to deliver the company mission. The Von Paris Team achieved all of these endpoints and exceeded our expectations in every way! Many thanks!
Moving can almost always be a significant challenge, take longer, cost more and be more difficult and problematic than anticipated. All that said and acknowledged, I have to say that the Von Paris Moving & Storage Team made this whole experience as painless, seamless and complication free as possible. This has been the best moving experience that I have ever had and I give the entire operation a full five-star recommendation without hesitation. Starting with first contact and the original estimated quote, staff were professional, responsive, helpful and very through and precise which meant no surprises! Our move coordinator, Angela, was excellent, kind, friendly, thoughtful and did an amazing job coordinating the whole and following up to make sure that everything was clear and done to our satisfaction. Fernando and his moving team were incredible; I still have no idea how they were able to accomplish all that they did! Alexandra was amazing, keeping the team moving and driving the truck. Also, Butch and Tom (and crew) at the Von Paris warehouse were extremely kind and helpful! Thank you so very much! You see, just to give you a sense of how far this company is willing to go to help, we did run into unexpected problems. Our two largest (and most precious) pieces of furniture would simply not fit up the stairs to our new place in a historical district! At the end of a long and taxing day, that felt like a devastating blow and we were scrambling (on a Sunday evening) to find a solution. Well, to their credit, the Von Paris team offered to take the pieces to their warehouse for safekeeping and to give us a couple of days to find a solution. That eventually turned into 10 days of their holding onto our furniture and thier going out of their way to help me disassemble them (separately – on two different occasions) and properly load them into my car … all at no additional charge whatsoever. Definitely a seven star service company all the way!! By the way, in case you're interested, we did successfully move the parts up the stairs and fully reassemble both pieces of furniture in our new place 🙂 Thank you Von Paris Team.
"The move went very well. The guys worked tremendously hard. I very much appreciate the excellent work of Von Paris–the office and the crew. The movers were energetic and very accommodating, e.g., taking on the challenge of an Ikea day bed that required taking apart and putting back together again, and squeezing a ridiculously heavy double recliner through a townhouse door. What I admire the most was the honesty of the movers. I totally forgot that I left behind the few valuable pieces of jewelry I have (my grandmother's diamond engagement ring from 1923, the gold Tiffany earrings from an aunt who let me live with her and gave me a start in my professional life, and a delicate gold necklace with tiny emeralds from my mom. When the room was emptied and I was sweeping up, I discovered them where I had left them, on the floor beneath my bureau, several velvet boxes, untouched. Aside from the monetary value (they would have been so easy to pocket and easy to sell) I would have been heartsick to have lost these treasures, which were once worn by women I loved very much. In the flurry of activity, I said something to Alex, and I don't know if it was passed on, but I am so grateful for his and the young men's honesty."
"This company is professional from the person who writes up the estimate, to the Customer Representative, to the moving team. They took great care to be sure that all items were delivered in good shape. No loss or damage occurred. We were treated as valuable customers. The move was affordable and there were no unexpected surprises."
"We just moved to a new single family home and couldn't be happier with how smooth our move went. We will definitely use Von Paris as our preferred moving company if we ever needed to move again. We were very impressed with how professional our movers were. They were quick, efficient, & polite. They did a wonderful job helping us move to our new home & the price was very reasonable. We highly recommend them!"
"Thanks to Von Paris our move was easy. We sold our house quickly so we needed to put our stuff in storage and then have it delivered to our new home a few months later. Von Paris handled all of our needs with the professionalism expected from a moving company and our things came out of storage unblemished. I will gladly use them again."
"We have used VonParis Moving and Storage on a couple of occasions. Each move was performed in a professional manner. Our personal belongings were transported with the utmost care. We will definitely use this moving company in the future and highly recommend them to anyone in need of their service!"
"My experience with Von Paris was great, from the virtual estimate, to follow-up, through the move itself. Strong professionalism throughout the organization. Special credit to the movers who worked especially hard and were very gracious."
"Wow, what a smooth move! The crew were not only on time but professional, personable and hard-working. They took very good care of our items and worked very efficiently. Furthermore, the front office there at Von Paris have been extremely helpful and responsive throughout the entire process. I'd recommend them for any services moving forward. Well done!"
"The process with Von Paris was seamless from start to finish. Mark came out and did a thorough estimate. It was a flat rate, and was less expensive than almost all the other quotes we received! Jackie in the office was very responsive and communicative. We never had a concern or issue. And the moving team was absolutely the best. Diligent, hardworking, they took time to protect everything and were extremely polite. I feel like we received the best possible service and would recommend highly. Although I don't want to move anytime soon, we would not use any one other than Von Paris!"
"Jakob and John and another gentleman were the very best Von Paris could have sent. They were extremely helpful and did a wonderful job both packing my home in Pennsylvania and moving personal items to Florida. Upon arriving in Florida they called and set up a time for delivery. Again did a wonderful job unloading our items. I want to tell you how careful they were in the packing of the personal items. I really noticed how good this was done when I was putting the items away Thank you again for such a terrific job."
"After many stressful experiences with other companies it was SO refreshing to finally work with a moving company like Von Paris. Fingers crossed that I found my forever home but I will be sure to use Von Paris for all future moving needs. They came highly recommended and did not disappoint! They were communicative, honest, and on time throughout the entire process…what more could you ask for!? My move from Elkton to Annapolis could not have gone smoother thanks to Von Paris! You have gained a customer for life. Thanks again!"
"Jackie, Deb B., and the delivery team were all professional and very respectful of my home and property. Despite errors made on the packing side in Georgia, the team that delivered our shipment went the extra mile to ensure everything was accounted for. While I have no desire to move anytime soon, if I were to, I would use Von Paris."
"Great move from Laurel to Jersey city NJ. Professional experience, great communicators. Moving is usually a stressful experience but the team at Von Paris moving and storage reduced that stress greatly and we couldn't be happier or recommend more highly."
"Von Paris made a stressful situation like moving to a new house with a newborn, very easy and comforting. The men they sent were very professional , clean and treated our belongings like they're own. The quote they provided was fair and competitive with no hidden fees. I would recommend Von Paris moving and storage to all"
"The moving crew that brought my boxes and furniture back to my condo was on time. Jackie set everything up for me and she was very nice and had everything taken care of for the day of the storage move back. The men were very nice and tried very hard to place everything and asked if I needed anything moved before they left. I had over 200 boxes so I had boxes everywhere. I would certainly recommend Von Paris. Great job. Thankful for the great service."
"Crew arrived on time the first day. Packing and moving went smoothly. They worked well together and worked hard."
"Alex and his band of happy warriors were pleasant, professional and very knowledgeable. After 41 years at our address it was tough, but the moving crew treated each piece like its own. We were so very satisfied with each step from packing, movement & delivery. This is the way moving is supposed to be done."
"It has been 33 years since our last move and Von Paris made it a great experience. Everyone was a pleasure to work with down to the moving crew. All of our belongings arrived in perfect shape and the movers made sure they did not damage anything in our old and the new house. I would recommend Von Paris to anyone that is moving."
"You guys fit me in at the last minute and made it work. I moved 12 times in my life, interstate and out of state – and this was hands down the easiest move I've ever had. I also just lost my pet, and the movers listened and were two shoulders to cry on. My cat had been through all of those moves and this was the first time moving without him. The movers were so kind about it and were really more like two therapists. I will be using Von Paris for every move because of the professionalism throughout the move, the kindness the movers showed, and the thoroughness of a job well done. Thank you from the bottom of my heart during a very stressful and sad time."
"I was very impressed with the entire customer service process. As with most family moving experiences but especially during our current times, we were filled with a tremendous amount of family stress. The Von Paris team quickly and steadily eliminated an amazing amount of worries for me and my family. I was impressed with the professionalism and warmth with everyone. Great experience and will happily recommend the Von Paris team to others."
"Alexis' crew was on-time, professional, thorough. Couldn't have asked for a better team. They made moving look so simple. They made the move so simple."
"The movers and Jackie were wonderful! Took the greatest care with all my items and were incredibly friendly! I would highly recommend."
"I wanted to personally let you know about the excellent service I received from Mike regarding our move from Baltimore, Maryland to Alpharetta, Georgia. I cannot say enough good things about Mike and the staff he used to help us move. He was professional from the punctuality he displayed on the day of arrival to the day he dropped off our items, it was very much appreciated. Additionally, he was organized and kept communication flowing throughout the move. He kept us informed on when he would be dropping off our goods, which meant a lot. Lastly, Mike handled our items with care and was a wonderful individual to work with. All in all this was a very stress-free move! I definitely will be using Von Paris again in the very near future!"
"The moving crew was absolutely amazing! They were efficient, responsible, knowledgeable and flexible. They never lost their sense of humor, even while working during one of the hottest days of the year. We will forever be grateful to the crew for their help."
"In such chaotic and uncertain times Von Paris provided us with immense relief in retrieving our daughter's things from her college dorm. Randy put me at ease immediately and his confidence made me feel secure and I knew didn't need to make another call I and that we would choose Von Paris. They kept in contact with us along the way and the look our daughter's face when she received her things says it all! 5 stars!! Thank you all SO SO much!"
"From start to finish, it was a pleasure working with Von Paris movers. The moving crew were prompt, professional and efficient. I could not have asked for a better moving day. Deb-b did a great job checking in and making sure everything went smoothly. I would definitely recommend to anyone who is moving."
"I want to commend the team that packed and moved us. They worked hard and were friendly, accommodating (which can't always be easy) and had great attitudes! Roy was a great leader with a great team!"
"The sales rep/coordinator, Jackie, was extremely helpful at all stages, and answered all my questions promptly. The 3-person crew was efficient, professional, polite, and resourceful."
"I wanted to write to express my extreme satisfaction with the way the first part of my move went so far. Roy and his crew were absolutely fabulous. They were all very professional and polite and took extreme care while packing and moving my furniture."
"As an older person, I appreciated the consistent high quality service provided by Von Paris and the extra attention given to special items (e.g., TV and computer). Thank you."
"Very efficient, friendly movers – we were very satisfied with our moving day!"
"This is the second time that we used Von Paris Moving to move our entire household. They have a lot of experience and did a great job. All employees that I came in contact with where very polite and professional. I would recommend them as a quality mover."
"I just wanted to take a moment and let you know that I had the most wonderful mover this morning assist in delivering the contents of my storage unit. His name was Alix. Incredibly capable and respectful, I was alone at home and as a young woman it can be scary knowing you have to let a stranger into your home, but he was so professional, and I was at ease from the moment I met him. Thank you for sending out a great mover, it makes all the difference!"
"Von Paris movers were excellent for my move from a 2 bedroom apartment into a single family home. The crew was on time, on schedule & even finished a little earlier then expected! They were mindful of the spaces & put down runners & wall covers where needed. Everyone in the office was very responsive and helpful when I had questions leading up to the move. I would recommend Von Paris for sure!"
"They really pulled out all the stops with my move."
"Was especially pleased to receive a partial refund when move didn't take as long as anticipated."
"April 30th was a drenching rainy day and the moving crew came prepared. Because it was a 4-man crew to move my upright solid rosewood piano it did not take them long to accomplish loading and unloading the truck. Thank you for employing this crew who were polite, responsible, and cared for my piano."
"This was our first move out of state and everyone at Von Paris was very helpful. Link and Debbie made sure everything was covered and calmed our nerves."
"Von Paris did a great job from my vantage point. They were courteous, respectful of distancing measures, patient and very helpful while we squeezed everyone in that room with our mounds of furniture and files. They even assisted with square footage so the partitions can be placed accordingly."
"Fernando and his crew were amazing considering the load I had. They did as much as possible to make this transition best for me & my hubby. I can rest well tonight. Thank you all so much especially Debbie. I consider you all friends."
"Porter and his crew did a great job. Wasn't an easy move for them to shuttle back-and-forth. Couldn't have been more pleased."
"I needed to comment on your crew that moved my mom yesterday. They were outstanding in all categories and great assets to Von Paris. You are lucky to have them."
"What an incredible crew you sent to us today. To say that they were amazing would be the most incredible understatement of the year. Thank you so much for their skill, creativity and positivity. They made the entire experience so much better! Above and beyond!"
"They are amazing!!! OMGosh!!! Sensational… THANK YOU!"