With Von Paris vaults you now have storage wherever and whenever! Cleaning out the basement? Finally renovating the kitchen? Just want some extra space? Our steel-framed vaults are weather resistant and can be locked to ensure your goods stay safe and secure. Not sure how long you need your vault? No problem – with our flexible plans you can have your vault on-site for as little or as long as you'd like!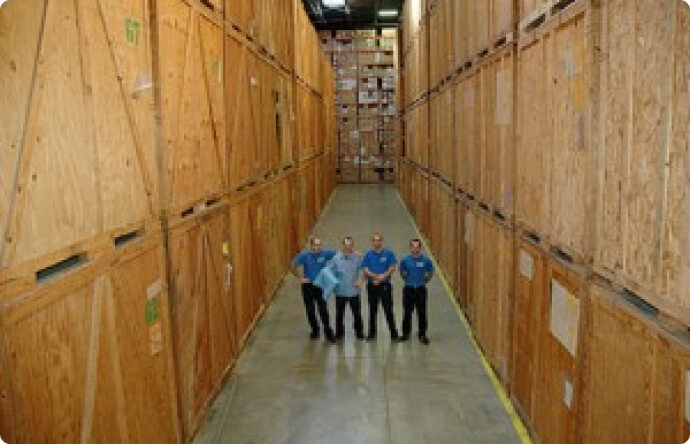 No need to load a truck and rent a storage unit – with Von Paris vaults we bring storage to you! Your vault will be kept safe and secure in our state-of-the-art storage facility. Need climate-controlled storage? Great – just let us know. Don't feel like loading it yourself? Von Paris can have an expert moving crew help load your vault on your schedule.
Von Paris can customize your storage and moving needs. As a full service moving and storage company, we can tailor your move or storage needs to your budget! Our team of experienced move consultants will help you plan and assist every step of the way.